Graveyard Shift is an animated comedy musical miniseries scheduled for pre-production in 2021/2022.

In the void space connecting the many worlds of limbo (known as The In-Between) Benjamin has been working alone at The Spiral Eye, a corner-store accessible only to the dead.

Though he can take solace in the hours spent in solitude, everything Ben understands is turned upside down when a dead-but-fun-loving cat named Kitsch shows up out of nowhere! Obsessed with slicee drinks and the mysterious world of the living, she's hired to work beside him- cutting his hours previously spent alone.

Stuck in the limbo of retail hell with long hours, unfair upper management, dead denizens, and secrets that could jeopardize everything, the two unlikely friends must brave the Graveyard Shift.

For more information you can contact the creator here!
Welcome to the Graveyard Shift

Graveyard Shift is headed by Dakoda "itPuddle" Star (itpuddle.com) and is animated via puppetry of digitally hand-painted character models in each shot. The series also features musical elements in several episodes, with all original character songs.
Episodes est. 11 minutes each for est. 77min total runtime
Contact || GS@itpuddle.com
The Spiral Eye
Ben and Kitsch are employees of The Spiral Eye, which floats in purgatory. It materializes in a variety of districts within The In-Between as needed for the locals to frequent as customers.

Being alive (and very much not a local), Benjamin cannot pilot the storefront and is trapped within The Spiral Eye until Kitsch is hired.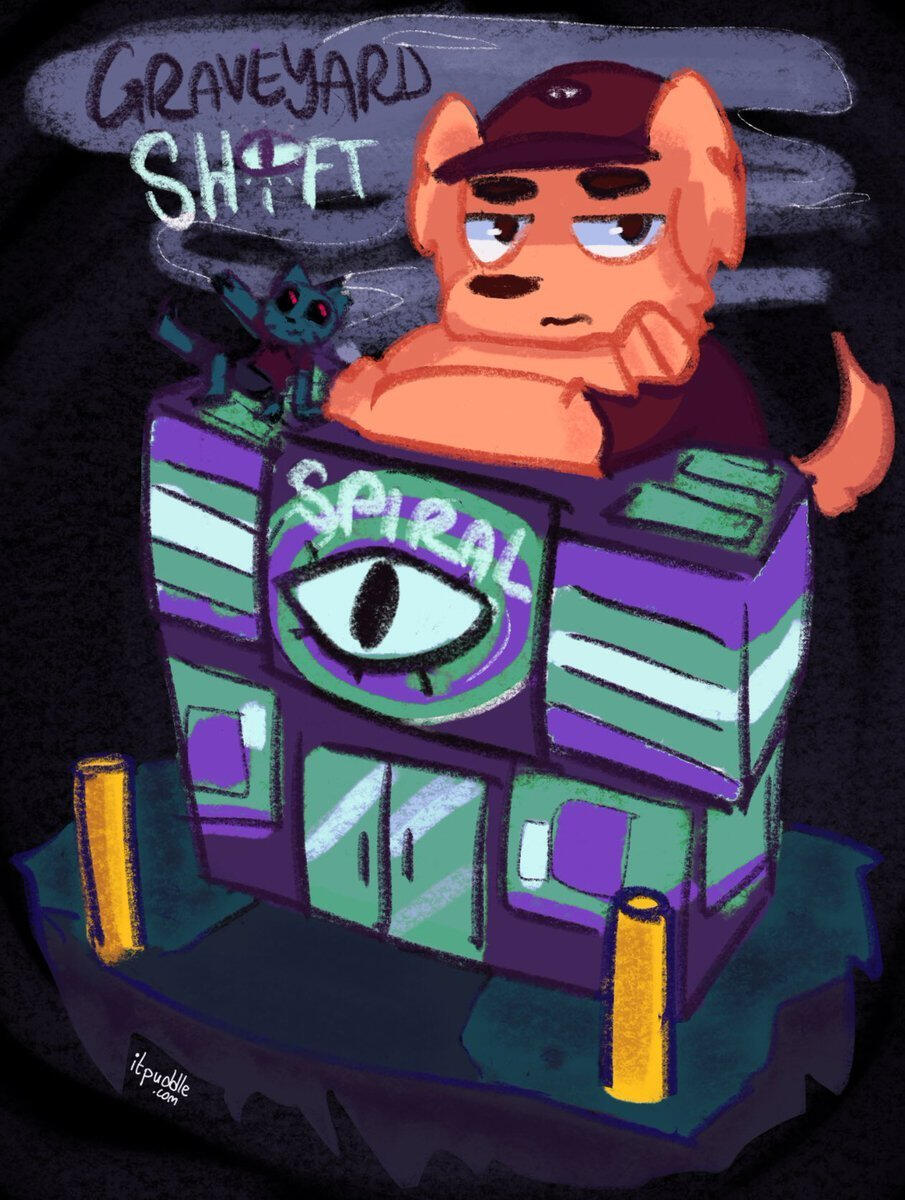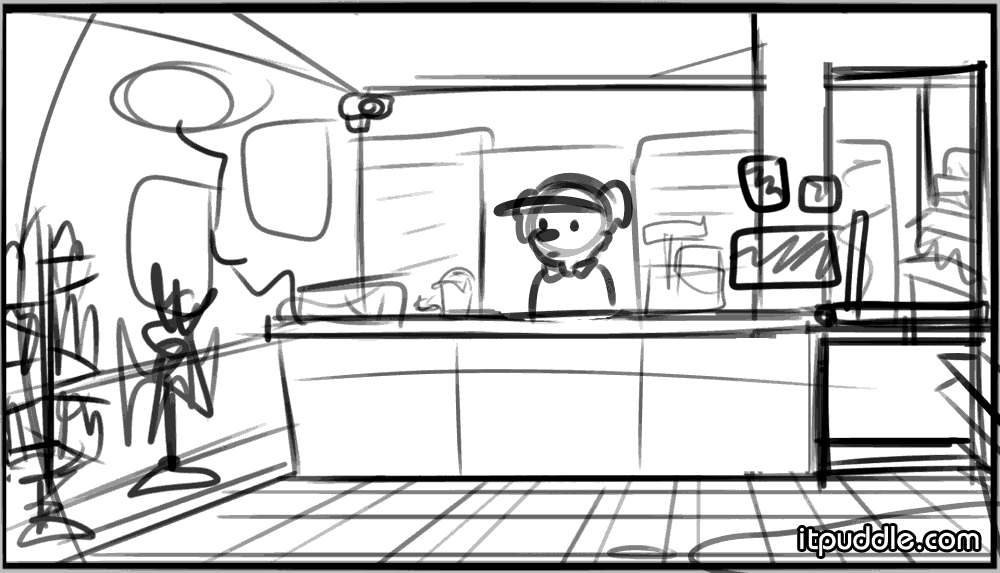 Benjamin had been working alone for what felt like an eternity at The Spiral Eye, the best corner-store in purgatory, known as The In-Between. Customers include the creepy, the crawly, the undead, and even the demonic!

Just when Ben is getting used to the lonely daily grind, he's forced out of his comfort zone when Kitsch, a doting fanatic of all things in the world of the living, is hired to work beside him.

With long hours, unpredictable clientele, and a secret that could jeopardize everything, together they must brave the Graveyard Shift.